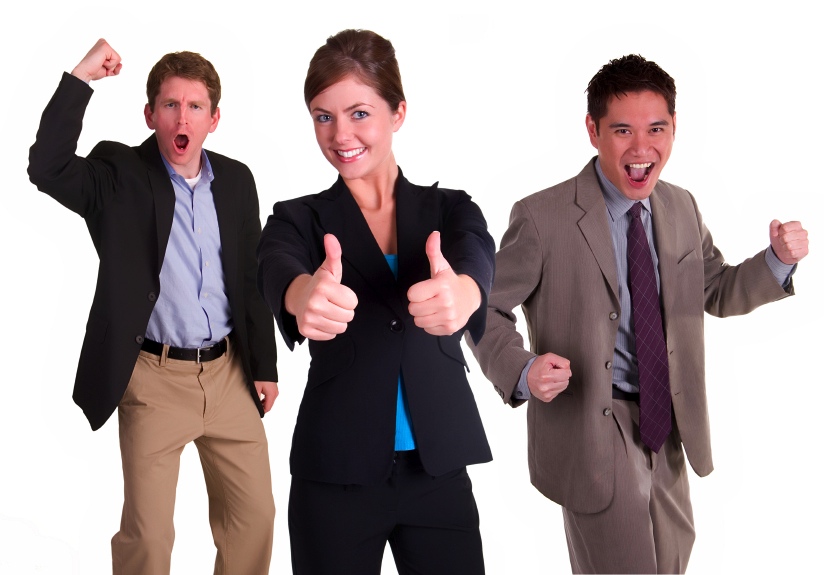 You can post your own review by posting to the comments below, or on iTunes or Audible.  (Oh and thanks for all the kind words.  I'm happy that I can help so many people!)
---
"This short audiobook provides more homework than any other audiobook I've enjoyed ­and I've listened to hundreds. Lisa B. Marshall's insightful, tight, and well delivered book gives points novices or experts will readily want to implement. Her admonitions range from the simple, e.g., discussing the importance of smiling, to the complex, e.g., creating a cross-referenced database of accomplishments as they relate to job description components.
She offers practical, actionable to-do items ­and plenty of them. Many of the techniques for acing a phone interview are apparent in the author's reading. ­ Many times you can see her gestures or smiles in the way she projects her voice. It's as if she were in the room with the listener, driving home her points.
Thanks for a valuable contribution to my library!"
Ken Flowe, MD, MBA
Chief Medical Officer, Person Memorial Hospital, Roxboro, NC
---
"I have been a regular listener of Lisa's The Public Speakers: Quick and Dirty tips and I was pleased to see her new audiobook on iTunes. It is a little over an hour long and it took me two commutes to work to listen to it.
The book is well structured and takes you through preparation stages, like building a strong on-line presence, preparing for telephone interviews, answering tough and typical interviewing questions. I found CAGE  and PAAQ really useful and a perfect way to organise my notes for interviews.
The last part of the book, create a powerful impressions,  was also helpful and I realized my first impressions can improve.  As I listened to the book it became apparent what mistakes I had done in my last interviews.
Fortunately, I now know them and can improve for future interviews. And as a result, I started enhancing my online presence and my image, particularly on my own blog and LinkedIn profile. Although some sections of the book are directly taken from Lisa's podcasts, I think it is useful to have all good tips together.
The book is very useful, informative and easily digestible for anyone, not just those preparing for interviews. I look forward to other exciting audiobooks from Lisa".
- Vladimir Jirasek, Head of IT Security, Tesco plc, St. Albans, UK
---
"In her sensible, focused and friendly manner that is so familiar to listeners of the podcast Quick and Dirty Tips for Public Speakers, (one of my favorites!), Lisa B. Marshall motivates you and explains the steps you need to get the job you want.
What makes her advice stand head-and-shoulders above others in her field is that she outlines how you can create and strengthen your "personal brand" and turn Internet searches and social media sites to your own advantage. She shows you exactly how to practice, so you can come off as the confident expert who is the perfect fit for the job.
The audio format is not only pleasant to listen to, but convenient ­ you can listen while driving in your car. And the web resources contain everything you need to get started.
I hope you enjoy it as much as I have."
- Joanne Ritter, Dir. of Marketing and Comm., Guide Dogs for the Blind, San Rafael, California
---
"Although I have read many book on interviewing skills, this one is filled with practical tips, advice and links directly to the modern trends. This audiobook is essential for job seekers and job givers.
Some of the ideas are just common sense yet it is amazing how many people overlook the obvious; Lisa's witty sense of humor made it exciting, engaging and most importantly memorable.
Considering the brevity of the advice, this audio book will save you time and facilitate your next career move."
Syed. S. Quadri, Advertising Account Director, Connect Marketing Solutions, Jeddah, Saudi Arabia
---
"Too many good people fail to get the right job because they don't know how to prepare for the interview. This short, but powerful audio book can help change that. Lisa takes us through a six-step approach to interview preparation that is logical, easy to follow and highly relevant to an age where the internet social media are playing an ever more important role in the hiring process.
But a good audio book is more than just good content; it's great delivery as well. Lisa doesn't lecture us; she talks to us in a friendly and reassuring way that's easy to digest, builds confidence and inspires us to take action.
A great addition to any job hunter's library."
Michael J Medlock, Director, Medlock Method Ltd. UK and Germany
---
"Lisa B. Marshall has assembled a detailed and useful plan that will make anyone a MUCH better interviewer. She has left no stone unturned in her mission to provide the listeners a step-by-step program that is guaranteed to unlock the greatest mysteries in searching for a job.
Her plan includes using social network sites as a real tool to market yourself electronically. In addition, her organization skills are evident as she combines PAAQ's and "Ex" factors in a comprehensive approach to making you a much more formidable candidate for any position".
- John Contrevo, CFO at Develcom, Bellmawr, NJ
---
"I just wanted to thank you very much on your audio book. It helped me secure my job and I still use the tips in my meetings. Great work and oustanding 'to the point' guidelines."
- Osama Alyousif, Cultural Attaché, Consulate General of the State of Kuwait
_______________________________________________________
This is an indispensable aid to those seeking a new job — and in the 21st Century, nearly everyone will change jobs sooner or later. The guide is a plain-spoken with advice and tips you can use to help set you apart from the competition. Highly recommended.
---